inside,
we make
incredible
things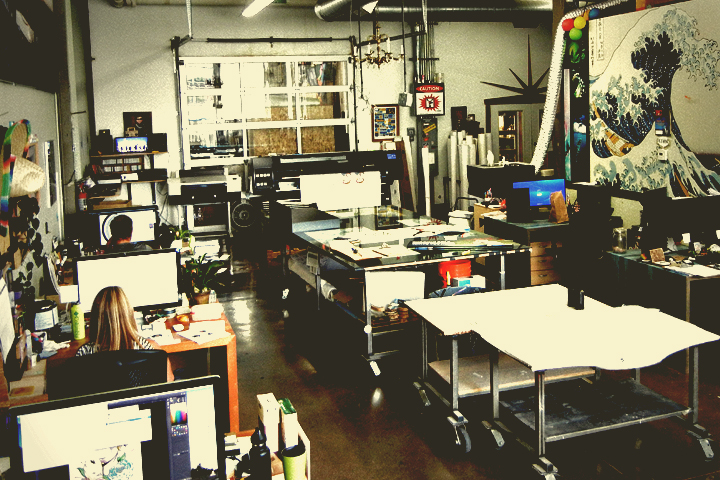 Part art studio, part production warehouse, all problem solvers.
Located on the North end of NW 23rd and York in Portland, PVS is figuratively and literally located at the intersection of the city's industrial past, its creative industry engine, and luxury retail district.
PVS was founded by Nick and Jim in 1991 when they teamed up to provide vinyl signage and design in the tiny back room of a neighbor's tombstone cutting business. Over their first two decades, they broadened the scope of services with new signage materials and methods. Wes joined the ownership group bringing a stagecraft and mechanical engineering background that furthered the team's dimensional capabilities. Today, PVS' 38 employees operate from a 30,000 SF building where solving client problems is primary, and printing and fabrication are their central area of expertise.
Since 1991, PVS Graphics has worked with the largest brands in the world to provide flat and dimensional graphic printing, consulting, design, engineering, and project management. We specialize in large format dye-sublimation, screen-printing, vinyl graphics, digital die cutting, finishing, and fulfillment.
by solving
our clients'
problems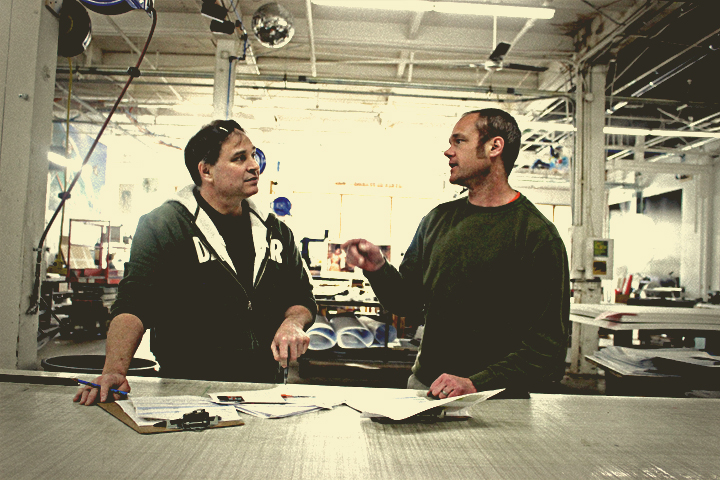 Discussions
Brainstorms
Concepts
Some of the greatest agency and in-house creatives in the Pacific Northwest look to PVS Graphics to execute on their ideas.
Hard won experience, obsession with detail and a wit for unconventional problem solving result in constructions beyond the ordinary. We individualize solutions for client puzzles using everything in our toolkit. We know what our equipment is specified to do, but we also experiment with the ultimate parameters of each machine and find new ways to accomplish our clients' objectives.
With a
culture
of creative
individuals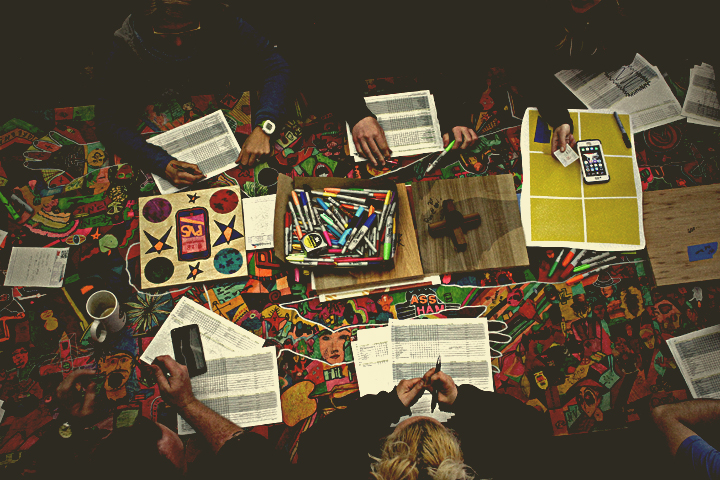 Anyone can buy and run a digital printer by pressing a button. PVS engineers that button. We love imagination, challenges, jigs and deadlines.
Our enthusiasm is born out of a diverse set of professional backgrounds – from illustration to psychology, theater to rocket science, we each approach problems with a different perspective and openness to ideas.
Whether it's apparel, footwear, retail, events or environments, PVS understands that consumer demands and preferences, product releases, retail seasons and event schedules drive the deadlines of our customers. We deliver fresh graphics while carefully considering why, when and what it is saying in an environment.